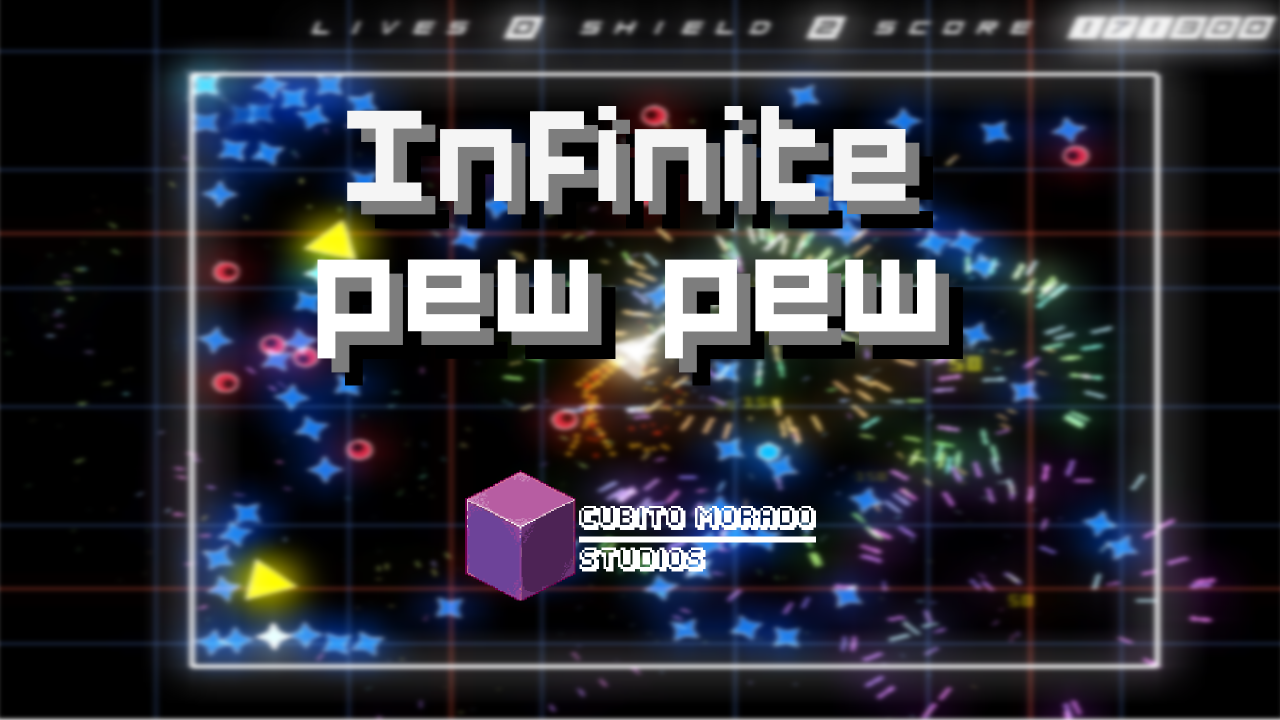 Infinite pew pew
A downloadable game for Windows
About:
Infinite pew pew is a fast-paced shooter inspired in early 80's vector graphics arcade machines. Experience an intense gameplay, full of danger in every corner you go (or escape), that will boil your blood and augment your adrenaline with hordes of enemies while dodging bullets and surviving as long as you can on this geometric mayhem of massacre and destruction.
The game mixes mechanics from Geometry Wars, Dodonpachi and Smash TV.
Features:
5 kinds of weapons
Weapon upgrades
14 types of enemies
Recruit Amigos (yeah, that's an actual item name in the game)
Chingon Time (a power up that slows down the game for a short period of time and be the chingon for a moment)
Prepare to die a lot
Controls
W,A,S,D - Move your ship
Directional Arrows - Shooting directions
Enter: Action Button
ESC: Cancel Button
*Infinite pew pew also supports a game pad*
More detailed description available in the end user manual.
---
Credits
Coded, Designed & SFX :
@alansosame
Music:
Georgy Chirkov "Gichco"
http://opengameart.org/users/gichco
---
Contact/Support
General Inquiries and Technical support:
cubitomorado@gmail.com
---
Downloads:

Right now you can download the full version,
---
Pay what you want!!!
Download
Click download now to get access to the following files:
Infinite_pew_pew_Windows.rar
16 MB